Food markets of Chisinau I (Literatura și arta — Eminescu la Odesa // Nr. 33 (3389), August 19, 2010)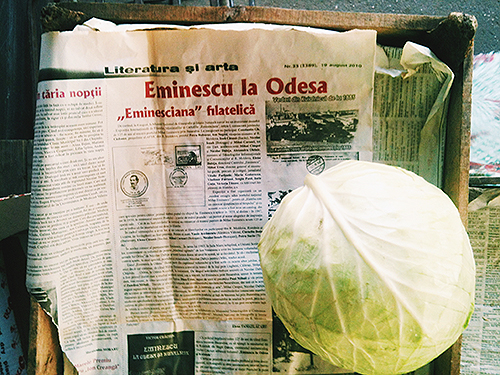 • Because cabbage requires only three months of growing time, one acre of cabbage will yield more edible vegetables than any other plant.
• Egyptian pharaohs would eat large quantities of cabbage before a night of drinking as they believed that cabbage consumption would allow them to drink more alcoholic beverages and not feel the effects. This is perhaps why many still consider cabbage with vinegar as a good hangover remedy.
• Emperor Claudius called upon his Senate to vote on whether any dish could surpass corned beef and cabbage.
• At the  turn of the last century Cabbage was considered to be the lowly vegetable of poor people.